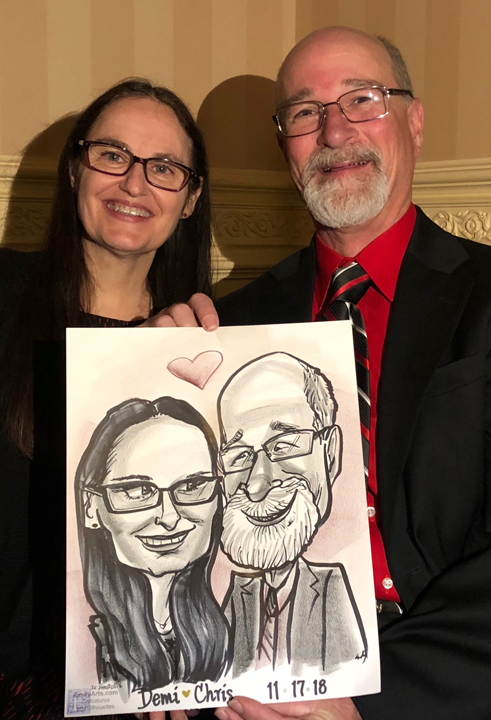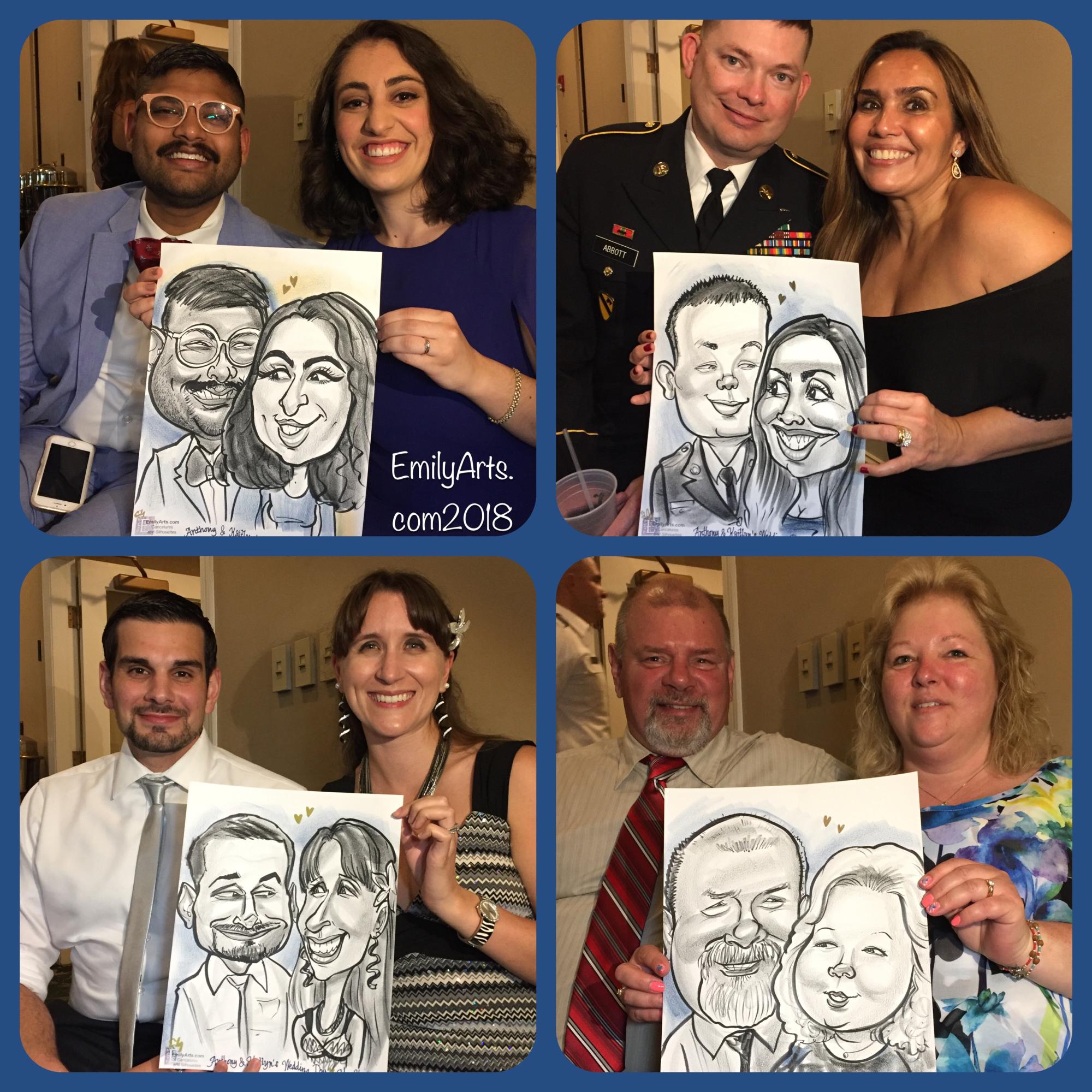 Wedding Guest Caricatures
Bride and Groom Caricatures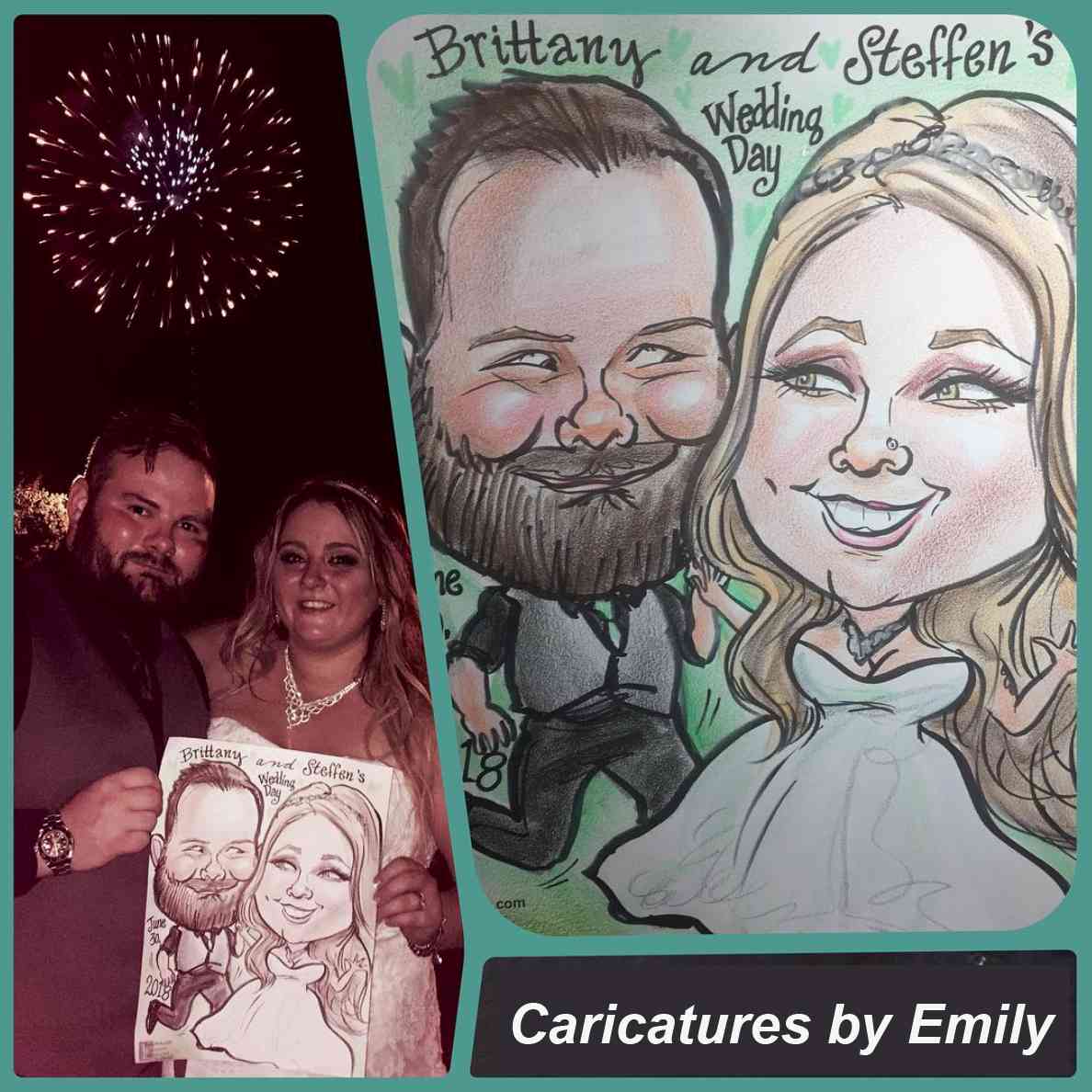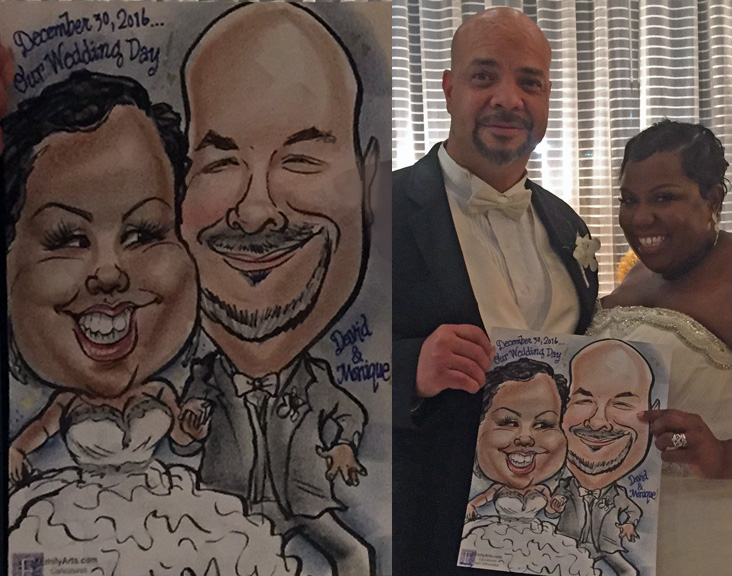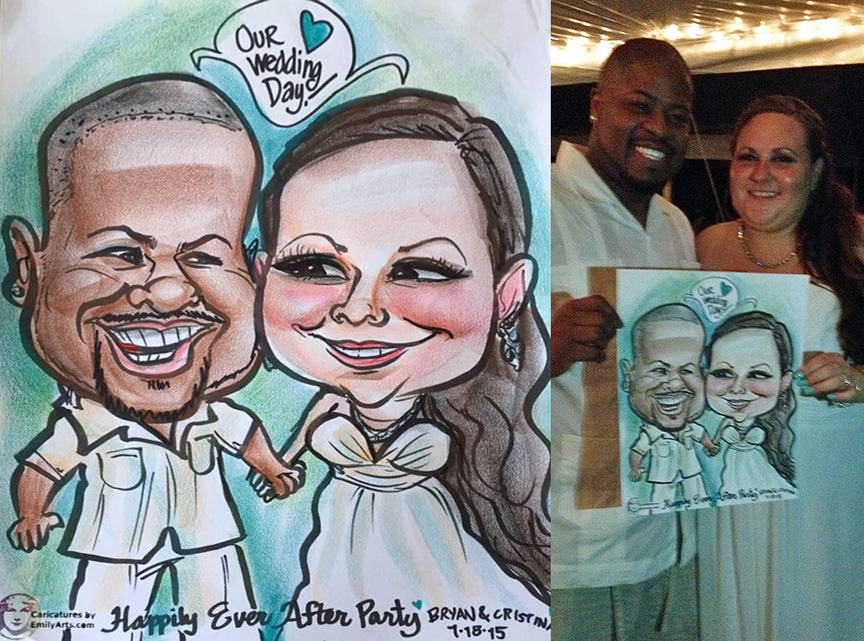 When the bride and groom are drawn at the reception, it's usualy done as the finale. There are two reasons for this. One is that it ends any line in a nice way, and the other is that it leaves the whole reception for the bride and groom to circulate. The couple below were the last ones drawn right before the 10 pm fireworks held outside!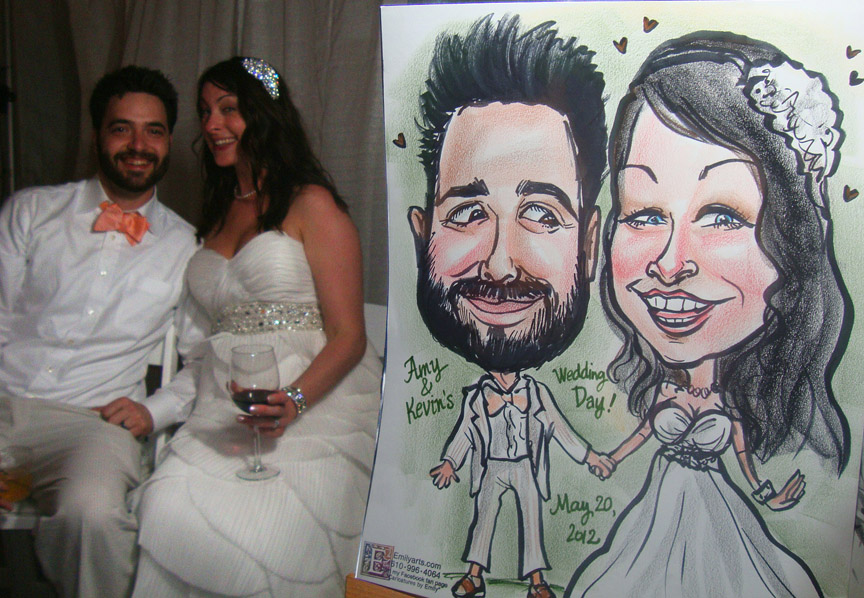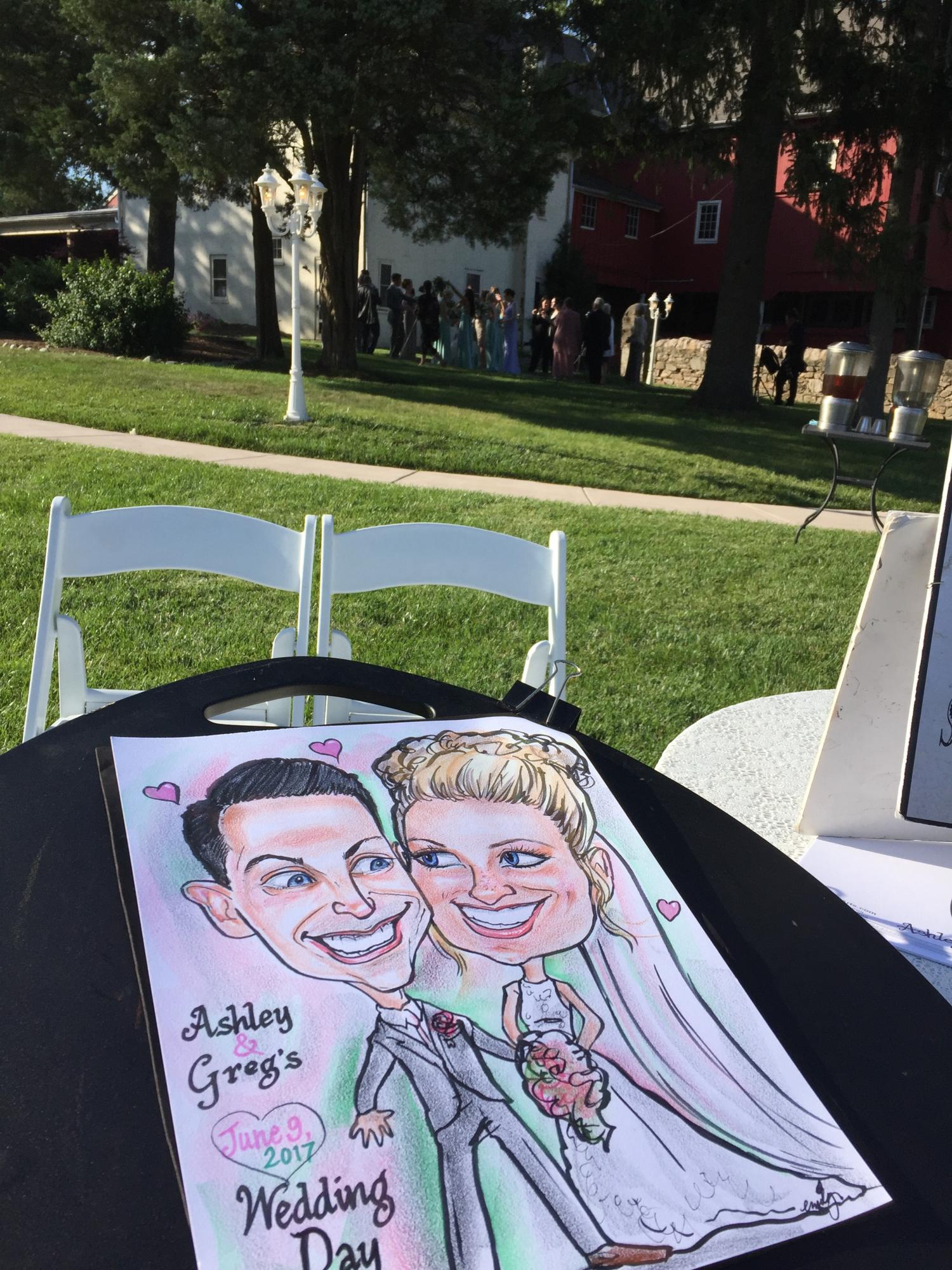 Emily begins drawing during your cocktail hour, because caricatures are a GREAT ICE BREAKER! Even folks who don't know each other will chat and react to the artwork being created right in front of them.
If your cocktail hour is in a different area than your reception, it's very easy for Emily to move her set-up to where everyone will be. She does not recommend putting her in a foyer or separate area from the guests...this defeats the purpose of art as entertainment, and folks may not realize she's out there.